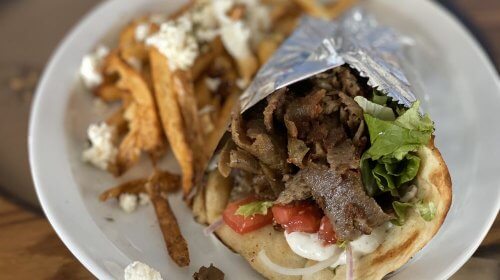 The Mad Greek of Charlotte is located at 5011 South Boulevard in Charlotte, North Carolina. It is the dream of two Greek brothers, Chris and George Limberakis, who immigrated to the United States from a small Greek Island called Lefka. Their goal was to fine jobs and improve their lives.
Chris, who was the oldest of the two, found a job in a Greek restaurant and fell in love with the industry. He would come home every night and tell George everything about his day. He worked his way into several positions ultimately becoming a chef and learning how to cook authentic Mediterranean food. The brothers dreamed of one day owning their own restaurant.
Their dream came true on October 31, 1991 when they purchased Hugo's Diner. Along with their children, they built a strong clientele. They made one mistake and leased the restaurant to another person who defaulted two months later. They took over the restaurant again and renamed it The Mad Greek of Charlotte expanding the menu to include more Greek dishes.
Today the restaurant is run by one of the sons, Chris, who has strived to keep up their reputation. They get a strong four-and-one-half-star rating with close to one thousand reviews on the internet.
Taziki's Mediterranean Café is located in the Meyers Park area of Charlotte, North Carolina. Owners Keith and Amy Richards took a trip to Greece in 1997 where they fell in love with the small-table cafes. They found the food was healthier than the typical American diet and enjoyed how the community used these cafes as a place to connect.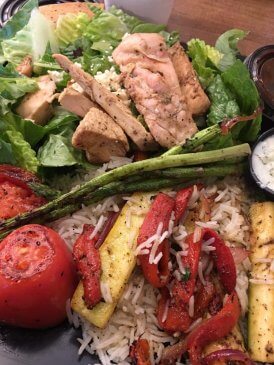 Opening their own Mediterranean restaurant became an obsession with Keith and Amy and they opened one within a year of their return from Greece in 1998. They have since franchised the business and there are Taziki's Mediterranean Café's all over the United States.
Every Taziki's Mediterranean Restaurant has a community table where people can meet and share a great meal. Their success in Charlotte has put them on the map and their food keeps their customer coming back again and again.
Located in the Highland Creek area of Charlotte, North Carolina is Peno Mediterranean Grill. It's founder, Jamal Haddod, opened the first one in 2001. His goal was to bring the kitchen from his childhood in Lebanon to the American people.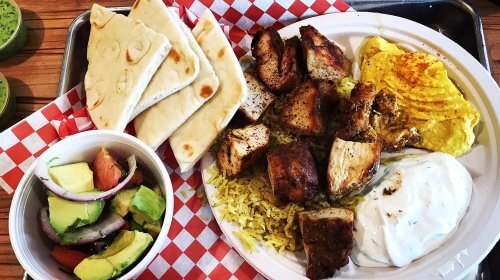 Today, Peno Mediterranean Grill has several franchises one the East Coast of the United States. Their passion for serving fresh Mediterranean food combined with love have given them quite a following of clientele.
Their Charlotte, North Carolina location has gotten them close to four hundred positive posts online. Their posts have given them a four-point-six-star rating that is well deserved.
Hood Cleaning of Charlotte is passionate about making sure the commercial kitchen exhaust systems in Charlotte, North Carolina and surrounding areas are cleaned professionally. They have trained their technicians to the National Fire Protection Association Code 96 stand for hood cleaning. It is essential that every commercial kitchen have their hoods cleaned by a professional on a regular basis.
A professional hood cleaner not only cleans the exhaust system inside the restaurant, they clean the filters and get into the turbine on the roof as well. This is important as grease can build up in the turbine and become a fire hazard.