This article pays tribute to one of my favorite foods, burgers.  I wanted to find some great burger places in Atlanta, Georgia and see what I could learn about them.  It is funny as I look up places then look at their website.  Some of them don't even have a website.  My criteria to write about any restaurant is they need a good "About" section.  So many of them don't.  In their "About" page, some only list their hours or that they serve one hundred percent aged beef.  The "About" page really needs to tell me a story of how the restaurant came to be and perhaps a little about the people who started it.  I love to find a building that has history.  One place I wrote about used to be a gas station.  Another got its floors from an old roller rink.
Grind House Killer Burgers has several locations in Atlanta, one in Athens, two in the Atlanta-Hartsfield International Airport, and one in Decatur.  The first restaurant was open on 2009 inside the Sweet Auburn Curb Market, downtown.  Alex Brounstein, a former real estate lawyer, was instrumental in the revitalization of the historic public market.
Grind House Killer Burgers was situated amid produce, meat and seafood vendors.  It quickly became a favorite place and their burgers were get some amazing press.  Creative Loafing and Atlanta Magazine listed them in their "Best in Atlanta" publications.  They raved about their homemade brisket chili, hamburgers and even their vegan burgers got rave reviews.  People would come in to eat then stay for their silly B-rated movies or their Kung Fu flicks that were projected on the subway tile walls.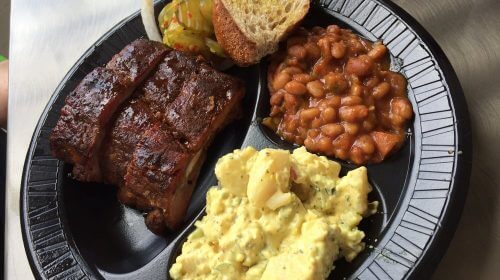 2011 saw the opening of their second restaurant that used to be a gas station.  This place could seat over one hundred people and has a great covered patio.  The third location was built from the ground up in 2013 and the fourth locations in 2016.  Their burgers have to be good if they keep opening up new restaurants.  Just take a look at the over one thousand seven hundred posts on the web that rave about their food.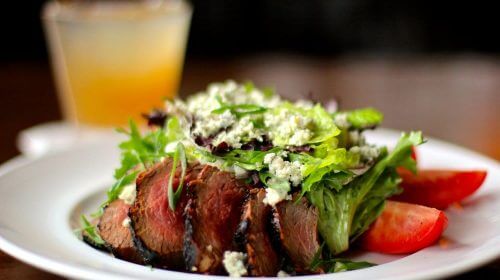 NFA Burger is located inside Galla's Pizza Chamblee. Founded by Billy Kramer in 2017, NFA Burger was in the making long before that.  Billy used to travel a lot for his job as a sales executive.  He figures he ate more than five hundred burgers across the country.  He used Instagram to document each burger and now has over twenty-seven thousand followers.
Originally started as a pop-up inside Galla's Pizza has now become a three-day a week business.  They are open Thursday through Saturday from eleven-thirty in the morning to three in the afternoon.  The menu gives you four choices for burgers, fries or tater tots oh and you can add an extra patty for $2.50.  Billy kept the menu simple because he wanted to be able to open a standalone business sometime down the road.
That doesn't mean NFA Burger will always keep the menu small, Billy has a band of friends who serve as his taste testers.  Currently he is working on a Philly cheesesteak sandwich.  Not a lot of online reviews but the ones he does have give him four plus stars.
Bad Daddy's Burger Bar is located on Church St in Decatur which is only twenty-five minutes from Atlanta.  There are also locations in Colorado, North Carolina, Oklahoma, South Carolina and Tennessee.
The first Bad daddy's Burger Bar was opened in 2007 in Charlotte, NC.  It was an instant hit and by 2012 there were five locations.  That is amazing to think about because the height of the recession was in 2008 and a lot of restaurants were closing.
They have built a reputation in the burger world by using the philosophy to prepare simple foods with a culinary passion.  This has paid off because they now have over twenty-eight locations and are looking to expand in the future.  It is fun to read the posts on the web.